According to the National Association of Professional Organizers (NAPO), 80% of the items we keep are never used.
The average U.S. household has over 50 unused items worth $3100 according to eBay survey.
The average UK household has 42 unused items worth £2,600 according to eBay Survey.
British research found that the average 10-year-old owns 238 toys but plays with just 12 daily- even less if they have electronic gadgets.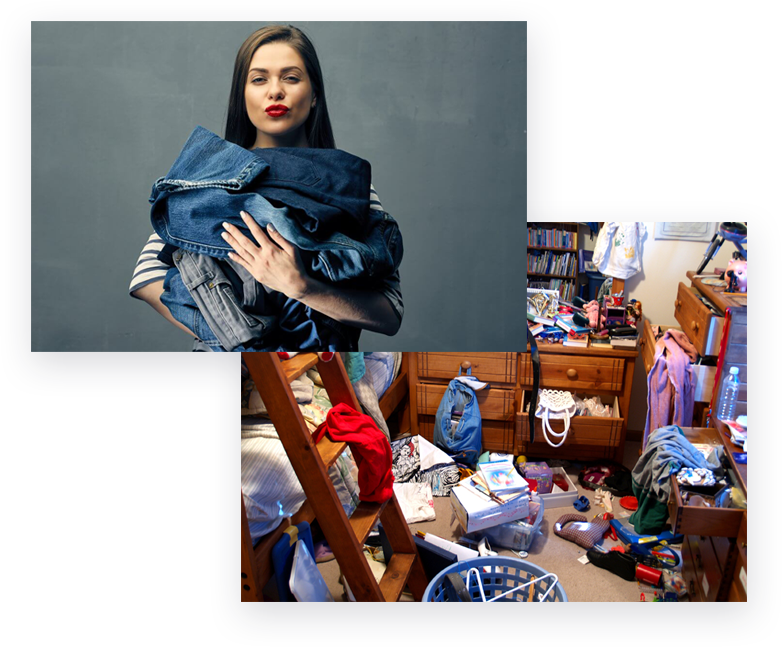 The National Association of Professional Organizers (NAPO) reports that on average we spend one year of our lives looking for lost items. That's over 8,700 hours looking for lost or misplaced things!
According to The National Soap and Detergent Association, getting rid of clutter eliminates 40% of housework in the average home.
The U.S. Department of Energy found that a startling 25% of people with 2-car garages couldn't put a car in it because they use it to store other things.
Women's' stress levels are directly proportional to the amount of stuff in their homes. UCLA Research has shown that women who perceive their homes to be cluttered tend to have unhealthy patterns of cortisol levels.